WELCOME TO HIGHWAY
Highway is a church that provides a loving and nurturing place of worship, where people are delivered and Christ is pursued.
Our family welcomes you and your family.
Join us Sundays and Wednesdays to worship, pray and grow.
Women Under Construction – July 21, 2019!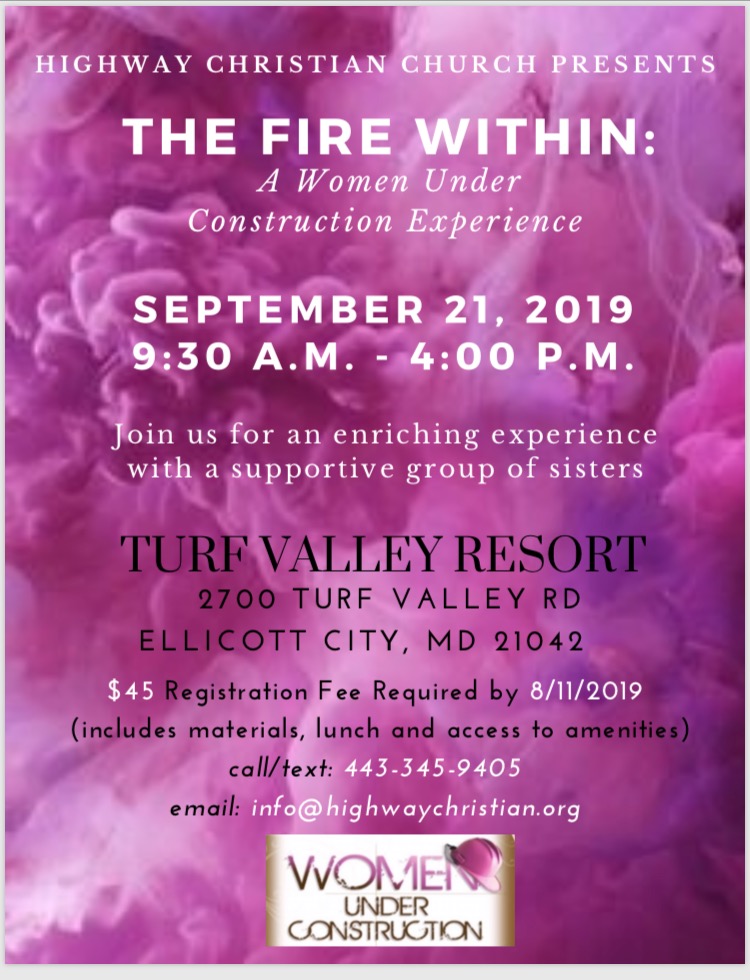 Contact us at 443-345-9405.