MAKING & MATURING DISCIPLES
Sunday Service Times
10:00 AM Sunday School
11:00 AM Morning Worship
Communion: First Sundays
Making & Maturing Disciples Class
Learn how to live in faith according to God's Word while maturing as an effective disciple of Jesus Christ Wednesdays at 7 PM.

Women Under Construction – September 21, 2019!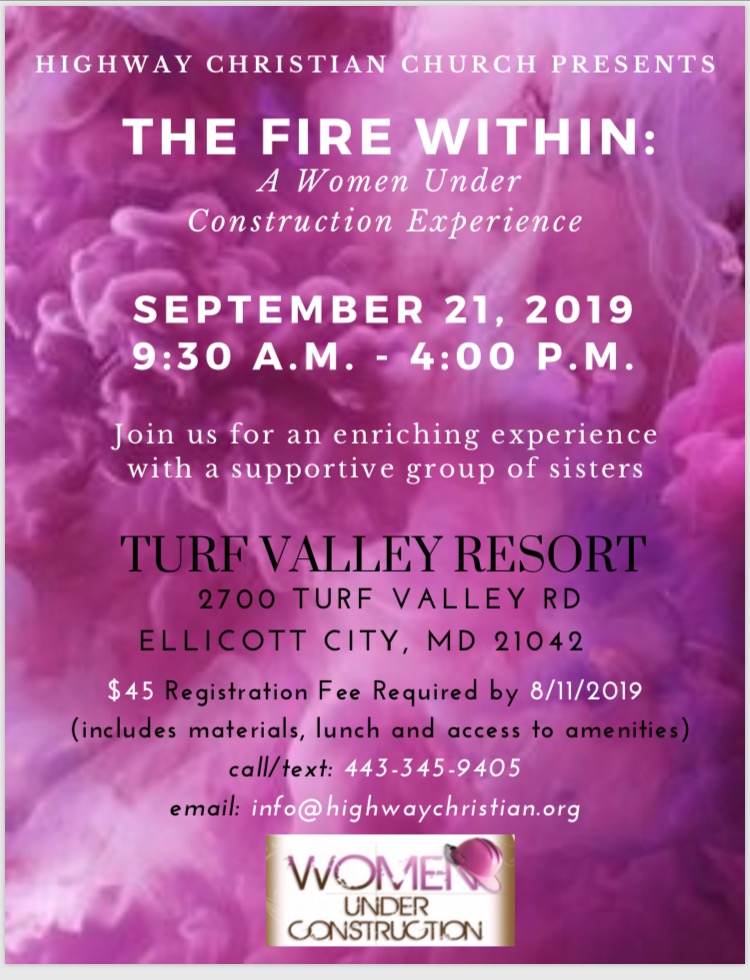 Join us for an enriching experience with a supportive group of sisters! Event will be from 9:30 AM to 4:00 PM at the Turf Valley Resort in Ellicott City, MD.
$45 registration fee includes materials, lunch, and access to amenities.
Contact us at 443-345-9405 or info@highwaychristian.org.